Sooke Fishing Report
February 12, 2019

joeluni

1560
Find out what's working and what's not when fishing in the Sooke area on Southern Vancouver Island. Tips, best practices, places and the go-to lures are just a sample of what you'll find in our fishing report.
Sooke Tides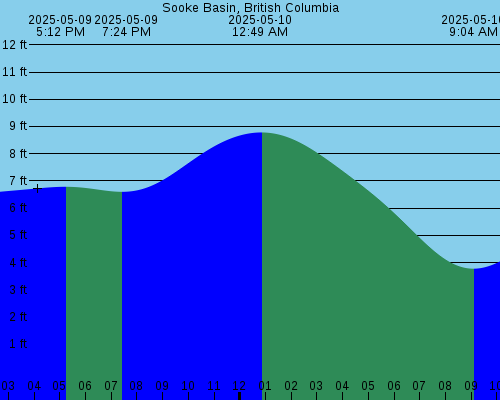 Sooke Weather
---
Sooke Fishing Report
Thanks for visiting the Sooke Fishing Report. Please check back soon for recent information about this beautiful area. Please contact us if you're interested in providing a fishing report of the Sooke area.

---
Sooke Fishing Report Archives
Feb 2019
The best location to fish for winter springs is near Secretary Island. Most of the salmon are close to the bottom in 100 to 140 feet. The most productive lure combo has been a white hootchy fished behind a Red/Gold flasher. Hootchies in White, Glow/Green and Purple Haze are the top choices in plastic baits. Spoons such as Skinny G's, Coho Killers and 3.5" G Force spoons have been good. Anchovies are still the most popular choice for those fishing bait. Good choices for teaser head colors are Army Truck, Bloody Nose and Purple Haze. For flashers, Red/Gold Hot Spots, the Delta Guide Series UV Moon Jelly, Madi and the Lemon Lime Chartreuse are popular.
To read more, click to Subscribe!