Victoria Fishing Report
March 2, 2019

Island Fisherman

295
Find out what's working and what's not when fishing in the Victoria area on Southern Vancouver Island. Tips, best practices, places and the go-to lures are just a sample of what you'll find in our fishing report.
Victoria Tides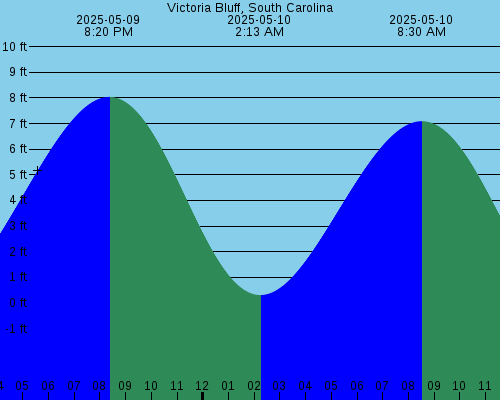 Victoria Weather
---
Victoria Fishing Report
March 2019
As we roll into early spring, the Victoria-Oak Bay area sees some of the best Chinook fishing of the season. Massive schools of needlefish show up in our waters, and the Chinook are right behind them. These early season, hard-hitting, reel-screaming Chinook are plentiful in areas like Oak Bay Flats, The Gap, Clover Point, and Constance Bank.
The key to success is fishing right on the bottom with needlefish lures like Herring Aid and White Lightning Coho Killers, Kingfisher Cookies n Cream, Herring Aid and Irish Cream spoons as well as squirts in Purple Haze, Pink Haze, and J79. Leader lengths for spoons should be 4 to 6 ft long and 35 to 42 inches for squirts. Flashers to use are the Gibbs Madi, Phantom, Lemon Lime, and the Salty Dawg. Be sure to check the regulations for salmon limits and size restrictions.
At time of writing (mid-January) we haven't heard when halibut will be open or what size limits we will be dealing with. Early season is the best time to halibut fish in the Victoria area. There is usually not much problem with dogfish so baits like octopus, mackerel, squid, herring, and salmon bellies fished behind a spreader bar are your best bets. Other gear like the Gibbs Hali Hawg or Delta Big Eye Jig will also work. Look for the more favourable currents and anchor or drift in 200 to 400 ft of water.
I hope everyone gets out to enjoy some great spring Chinook fishing!
To read more, click to Subscribe!
---
Victoria Fishing Report Archives
Sept-Dec 2018
As September rolls around, the kids are back in school and the big crowds of boats are for the most part gone. That doesn't mean the fish are gone too, though! The first two weeks of September sees anglers bringing in some of the biggest Chinook of the year.
The whole stretch of water from Clover Point to MacAulay Point will hold springs. Try the O'Ki Betsy Flasher or the Gibbs Madi Flasher with anchovy in Bloody Nose or Purple Haze teaser heads; the Gibbs Skinny G in No Bananas or Tailspin also will produce well. September also sees great coho fishing in Victoria, which will last until the middle of October. While fishing coho, try using light fly rods to make these hard-fighting fish even more of a challenge. Coho will usually be found in great numbers out in the tide lines from 300 to 800 ft of water. Coho can be anywhere from the surface down to 200-plus ft, although surface to 80 ft is more common. Try the Gibbs Twisted Sister Flasher and the Madi Flasher with a wide variety of spoons and hoochies. One of my favourites is the Ace High Fly! As the end of October rolls around, winter springs will become more plentiful and offer great fishing right though the winter and into March.
September and October are also great months for halibut off Victoria. Pick the best tides and try your luck off spots like Albert Head, Constance Bank and BorderBank. The dogfish shouldn't be too bad, so mackerel, herring, and octopus are great bets.
Tight lines and screaming reels!
To read more, click to Subscribe!
---
August 2018
Welcome to August! It's a wonderful time to be on the water, with calm mornings and plenty of Chinook and coho to keep the reels screaming. While the rest of the west coast is covered in fog–hence the term 'Fogust'–we'll be sitting off hot spots like Macaulay Point, Breakwater, Constance Bank, Oak Bay Flats, and Ten Mile Point in our t-shirts.
August sees some of the biggest Chinook of the year cruise right off Victoria Harbour's doorstep! Fish close to shore with anchovies, spoons, or hoochies. Macaulay Point to the break wall is a great place to fish in 50 to 90 ft of water. Anchovies in a Rhys Davis Teaser head in Bloody Nose, Purple Haze, Green Chrome, or No Bananas are all great choices behind a Gibbs Madi Flasher or Oki Betsy or Phantom Flasher.
Coho also start showing up in pretty good numbers and are feeding fast and hard! They will eat almost any lure put in front of them, but flashy spoons like a Green Nickel Skinny G or a Gold Nugget Coho Killer will get them on the slower days, and out in the second and third tide line you will still get some while hunting Chinook. You can only retain hatchery coho in our area.
Halibut fishing starts to pick up in August as the dogfish slowly start to leave the area. Border Bank, Constance Bank, Haro Straight, and Race Rocks will all produce if you put your time in. Try herring, salmon belly, octopus, and mackerel.
Halibut have to be 115 cm or under to keep. As always, check the currents before you put an anchor down.
Get out on the water and enjoy the beautiful August weather!
---
July 2018
Fishing in July off the Victoria/Oak Bay Area can be very productive. Spots like Constance Bank and Oak Bay Flats are still holding good numbers of Chinook feeding on large schools of needlefish. The best fishing at these spots is for the most part still right on bottom, using gear like a No Bananas Wee G or Herring Aid Skinny G spoons behind a Gibbs Madi Flasher or an Oki Phantom Flasher. This is also the time of year where you start to see boats hugging the shore in shallower water at places like the Breakwater, Macaulay Point, Clover Point, or Ten Mile Point. Fish in 50 to 100 feet of water at a depth of 25 to 90 feet down using anchovies or herring in Rhys Davis teaser heads. Colours to try are Bloody Nose, Purple Haze, Green Chrome, and UV Green.
Halibut fishing can be great in July, although you might have to battle through some dogfish. Jigs like the Gibbs Big Eye or Hali Hawg will catch fish without bait to help keep the dogfish away. If you use bait, try salmon bellies, mackerel, or octopus. Spots to try are Border Bank, Constance Bank, and the Mud Hole between Albert Head and William Head, anywhere from 200- to 400-feet. Check the currents if anchoring.
If you limit out early, try your luck at lingcod. Find a big pinnacle or sharp dropoff and use heavy lead jigs or a Gibbs Power Paddle.
Before heading out on the water, make sure you check the current regulations. Check and double-check, because they are especially confusing this season!
As always feel free to contact me if you have any questions.
---
June 2018
As we roll into June, the Chinook fishing off Victoria remains strong. Areas like the Flag Pole, Clover Point, Oak Bay Flats, The Gap, and of course Constance Bank are all great areas to try.
Heading out to Constance on the flood-to-ebb tide change with the new Gibbs Wee G behind a Madi Flasher has been money! My favourite spot is Oak Bay Flats on a hard ebb current using a Blue and Silver Skinny G and a Herring Aide coho killer behind an Oki Besty flasher or a Gibbs Lemon Lime flasher.
Halibut continues to be decent on days where the currents allow–look for 1.2 knots or less.
The dogfish have moved in now and can be a big problem if using bait like mackerel, herring, and salmon bellies. Instead, we use more artificial gear like the Delta Hali Hawg, Gibbs Big Eye Jigs, and Power Paddles.
Areas to try are Constance Bank, Border Bank, Race Rocks, and the Mudhole. We generally anchor for halibut around these areas, so be very careful with our strong currents and don't anchor in any shipping lanes.
A regulation to keep in mind: There is still a slot limit size on Chinook. The largest wild salmon you can keep is 67 cm.
Regulations get visited by DFO June 15 and usually change, so keep an eye out for modifications. The halibut size limit is 115 cm maximum.
If you've got any questions, feel free to contact me. Tight lines and screaming reels!
---
May 2018
May is one of the best months of the year to fish out of the Victoria area. Places like Constance Bank, Clover Point and Oak Bay flats will hold nice springs and sometimes in good numbers. Don't be afraid to move between spots depending on the tides; this way you can hit a couple different bite times in a morning's fish. Places like Oak Bay flats and Constance Bank will see lots of needlefish this month, and fishing close to bottom is a must.
Gear to try at this time of year is the Gibbs Madi Flasher or Purple Glow Oki Flasher paired up with a No Bananas Skinny G or G Force spoon as well as a gold nugget coho killer. It's always deadly.
Halibut fishing is excellent in May as well. Some years the dogfish can be bad; try non-baited lures like the Delta Hali Hawg, or my personal favourite, the Gibbs Big Eye jig. If dogfish aren't bad, baits like herring or mackerel are always winners. Areas to try are Albert Head, Constance Bank and Boarder Bank. If anchoring, keep an eye on the currents.
Lingcod opened this month and are plentiful around most inshore rock pinnacles. Be sure to check for Rock Cod Conservation areas. The Gibbs Power Paddle has to be my go-to lure for these large bucket mouths.
We're right smack in the middle of a slot restriction for salmon and the regs are two springs per day. Wild fish have to be under 67 cm and hatchery can be any size over 45 cm.
Halibut size limits have changed as well, with 115 cm being the biggest we can keep.
If you have any questions feel free to contact me. Be safe and tight lines.